Clutch Motor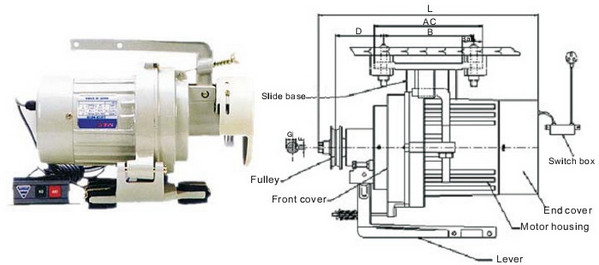 Main Application:

Industrial sewing machine clutch motor suit to the variety kinds of sewing machines.
Features:
This motor has the advantages of reasonable structure,newly style,good functions,reliable operations,convenient adjustment,soft libration,low temperature,and so on
The measurement of the motor in stalling is according with international standard,and which can exchange with the same products at home and abroad.
There is a switch of the direction at the end cover of the motor,If need to change the dirction,just dial the switch ot the other hand.
There encloses rubber mat ot reduce the libration of the motor body.
SPECIFICATION CHART: (The following specifications can be changed as your requirement)