LXS Spiral Bevel Gear motor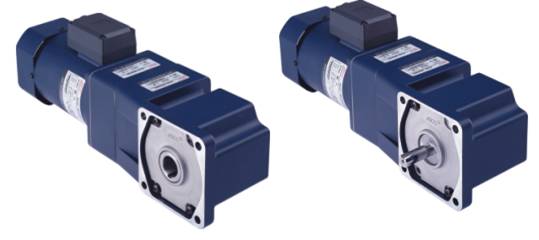 Performance characteristics:

◇ hobbing and AAA high-precision processing of high-grade high-precision helical gear hobbing, precision as high as IT5 ~ 6 level;
◇ precision CNC machining, concentricity, location accuracy of up to IT6 level; Tung Yin
◇ double column box corners form of high-rigid structure, even in high load conditions, do not use also
strong deformation, vibration small.
The use of gear materials ◇ High-alloy steel containing molybdenum and manufacturing with a special heat treatment to ensure gear table Yin Tong Ren hardware inside, wear-resistant teeth do not collapse;
◇ slowing me all the equipment roller bearings;
◇ reducer right angle gear box arc use of Grayson structure, transmission torque, and load-bearing capacity of up to products in general 2 to 3 times, sturdiness and durability;
◇ High speed box filled with nano anti-wear grease.
◇ Gearbox installation standards used within the thread, at the same time within the set of stainless steel screw kit, installation convenience, thread damage is not easy;
◇ embedded cancel the output shaft bearings Gearbox Boss can be installed directly close to the installation will no longer need to install the surface for processing Macroporous trouble. Mini Junction Box
◇ protection levels IP55, wiring, replacement of more convenient, safer and more beautiful, cleaner, so that your products comply with safety regulations and better standards;
◇ available in line with the Certification of products, safe and secure;
◇ process with a special re-spraying the surface of Richland High noble blue paint, more refined, luxurious.

Technical parameters:

◇ With strong capital and technical strength, the electrical machine seat: 60 ~ 100, Power: 6W ~ 200W, a full range of 3-1800 transmission ratio 620 kinds of models, as well as the torque motor, standard, right angle hollow, rectangular box in the actual deceleration ;
◇ with powerful governor, and electronic brakes, panel and DIN-style built-in range, but there are at right angles to the installation of auxiliary legs, flexible coupling, to facilitate customer selection, truly a one-stop shop;
◇ easy, convenient, save money, and effort.